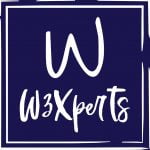 One Stop Shop For All Graphic Design Services
We offer professional graphic design services to help businesses communicate their brand message and enhance their visual identity. Our team of experienced graphic designers specializes in creating compelling designs that capture the attention of their target audience and convey the desired message.
Our graphic design services include logo design, brochure design, business card design, packaging design, and social media graphics. We use the latest design software and tools to create designs that are visually stunning and communicate the unique value proposition of our clients' businesses.
We work closely with our clients to understand their brand identity and goals, ensuring that our designs align with their vision and values. Whether it's a small project or a large-scale branding initiative, we take a strategic approach to ensure that our designs have a meaningful impact on our clients' businesses.
At our company, we believe in delivering exceptional graphic design services that elevate our clients' brands and help them stand out from the competition. Contact us today to learn more about how our expert graphic design services can help your business communicate its message effectively and enhance its visual identity.