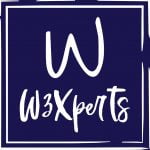 Show Your Online Presence Today With W3Xperts Web Development Services
We offer professional web development services to help businesses build and improve their online presence. Our team of experienced web developers specializes in creating custom, responsive websites that are tailored to meet the unique needs and goals of each of our clients.
We use the latest technologies and industry best practices to develop websites that are not only visually appealing but also highly functional and user-friendly. From simple brochure websites to complex web applications, we have the expertise to deliver high-quality web development services that drive business results.
Our web development services include front-end development, back-end development, e-commerce development, mobile web development, and custom web development. We work closely with our clients to ensure that their website meets their exact specifications and aligns with their brand identity.
At our company, we believe in delivering exceptional web development services that exceed our clients' expectations. Contact us today to learn more about how we can help you build a powerful online presence with our expert web development services.